From a Canadian businessman, investor, author and philanthropist, Seymour Schulich: Tips for making speeches better.
The 10 tips are:
be brief
have one idea to communicate
create a surprise
slow down
use cue cards and look up often (i do not endorse this one at all! Know the structure of your speech, not the actual words. If you must use cue cards, then just one word on the cue card, and then throw it away. Never read a speech!)
self-praise is no honour
never speak before the main course in a dinner speech
reuse good material
use positive body language (like this research on enthusiasm suggests)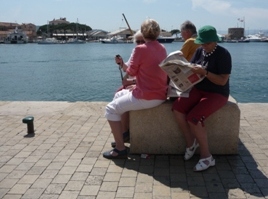 Itís worth a longer look. Click here.
Related posts