This is where you find all you need on how to consult!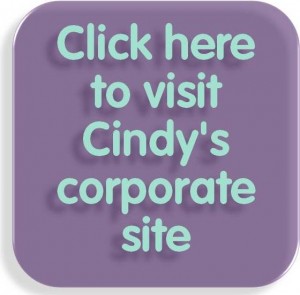 The Consultants' Consultant helps independent consultants and freelancers start out in consulting, learn how to consult more effectively, and do more and better business.

The Australian Consultant's Guide has helped more than 6870 Consultants since its publication in 1999. It has been re-edited five times since then. You can buy the most recent version of the book on Amazon.
Buy a copy of Cindy Tonkin's best-selling Consultant's Guide on how to consult. Or any of her other useful books on how to consult now.
Free tips on how to consult
This site also includes many free tips and tools, articles, forms and templates
, FAQs and checklists to show you how to consult better.
Work out what to charge with our Magic Charge-out Formula Spreadsheet.
Discover how to consult to clients better with Cindy's articles on dealing with clients
Manage yourself better so that your consultancy works better
And when you are satisfied that the quality of the information Cindy provides on how to consult high enough, buy the Australian Consultant's Guide, which has helped more than 6000 Australian Consultants.
If you are interested in Cindy Tonkin's work with Internal Consultants in corporates, then click here to visit Cindy's internal consulting site. If you're actually looking for one of Cindy Tonkin's offsites, then here's where you need to be.
Cindy Tonkin has been working as a corporate consultant since 1986, when she started out with one of the Big Four accounting firm consultancies. She then worked for a smaller boutique consultancy. Both of them taught her valuable lessons on how to consult. And finally in 1992 she started her own consultancy. Business and Professional publishing published her first book on how to consult in 1999. Allen and Unwin published her second book, Consulting Mastery in 2003. She now self-publishes through Amazon, or on this site.