Project Mazel has closed. Get the book.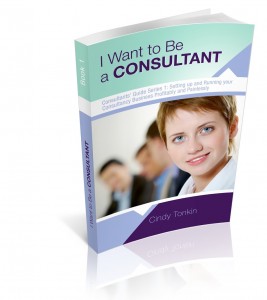 If you're just starting out (or thinking about it), then Project Mazel is designed for you. The membership gate opens 5 times a year. If you want to know when the next intake happens, then click on "love to be part of it" below and let me know:
Here is more information about the program. If you have any questions, feel free to email me or book a 10 minute call.
Or how to join Project Mazel
So I guess this is the part where I'm supposed to bust out the high-pressure copywriting sales tactics and try to get you to become a member of Project Mazel.
But instead of doing that I'm just going to tell you about Project Mazel. If you think it's for you, then let's work together. If you don't think it's for you then no worries (you'll still get the free stuff like the newsletter).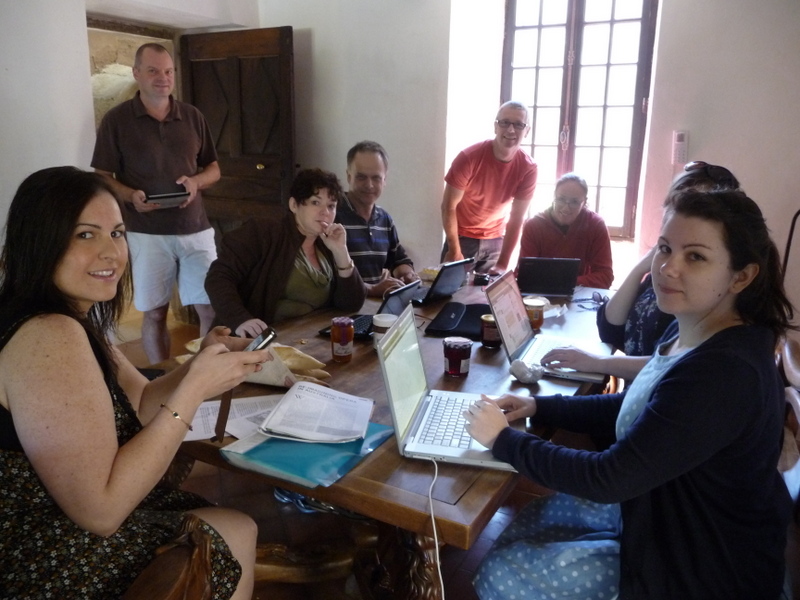 Cool?
Anyway, I want to share…
What Project Mazel is really about
Last week I had a terrible night's sleep. My gear fit tells me my sleep quality was around 48% and it's usually around 94%. I was having bad dreams, but I don't really know what they were about.
Financially a lot of things have gone very well, but I had serious questions about my life course and where I was heading. I had an excellent brand, a nice flow of work from clients I enjoyed working with and plenty of time to pursue my hobbies and passions.
I had ultimate freedom but didn't know what to do with it.
It felt like I was being pulled in many different directions from a lack of clear vision of what to do next.
Anyway after the night of tossing and turning. Here's what I wrote.
I have a vision of a world where smart people get to do great work with other people who inspire them.

Where 

consultants can get rid of the stupid ways of thinking and working which don't serve our clients. 

Where we are recognised for the great things we do. So we can move forward. So we are stronger and able to do more. 
So we can choose our lives and our clients, and be handsomely rewarded for it.

And therefore we can help others who may not have the means to pay for help.

So that we what we do what is meaningful and worthwhile for each of us.
This is Project Mazel's mission statement. It is at the foundation of everything that will go on at Project Mazel.
Said another way, the main purpose of Project Mazel is to help you create a business that allows you to work when and how you want and spend more time with those you love.life of freedom that gives you choice.
Project Mazel was created after it became clear to me that:
too many consultants delay starting their business (sometimes forever) for the wrong reasons
most consultants feel lonely and isolated once they do set up
too many consultants don't have enough work and the work they do have is boring working for people they don't respect (which I call the shit for idiots problem: I am quoting David Maister)
Why most people are doing shit for idiots
There are two big reasons why most consultants haven't created businesses that give them the freedom to choose their work. They do shit for idiots because of:
1. The Great Knowledge Problem
2. The Road Map problem.
Let's look at these.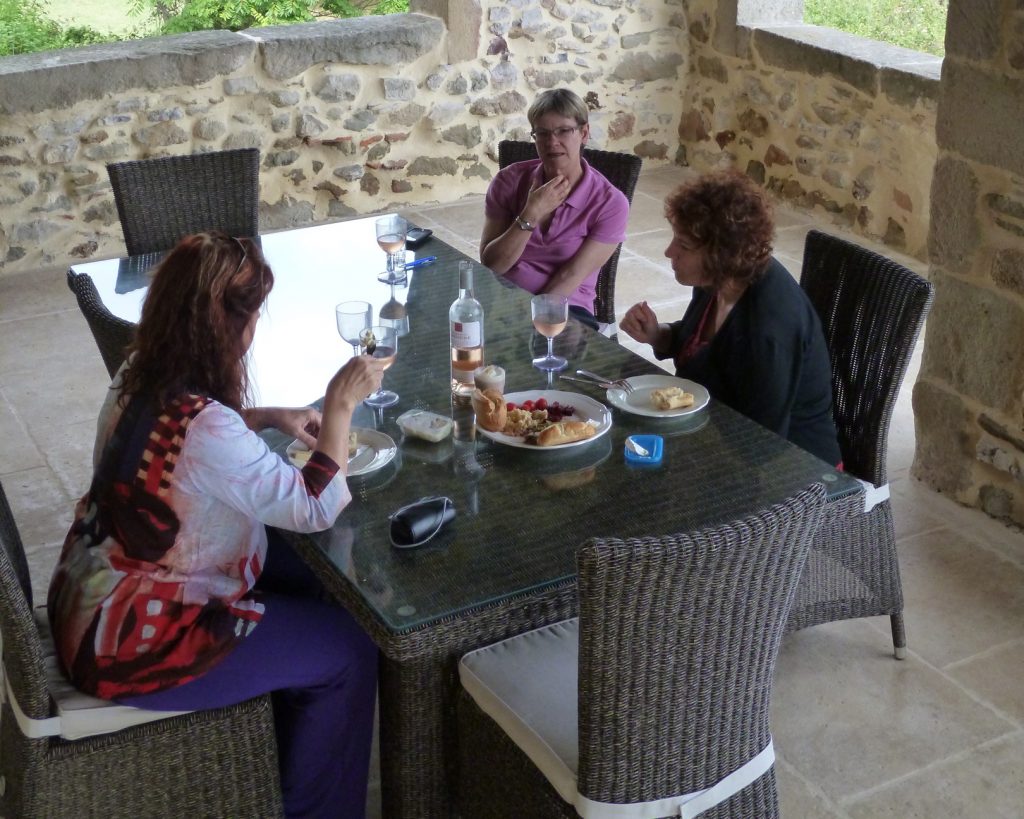 The Great Knowledge Problem
The Great Knowledge Problem is about a lack of data.
Consultants are generally really well-versed in something important. Something they are paid well to do. This can mean that they are paralysed when they come to a knowledge domain where they are not experts. (Or worse, they pretend to know everything and never seek help: but that's another problem).
For example if you're like most people looking to start a consultancy:
You don't know how much money you'll need to get started (and that's scary)
You don't know whether or not your business will fund your retirement, let alone your freedom (and that's scary)
You don't want to have to spend all your hard-earned savings (and that's scary)
You don't know how long it's going to take to become profitable (and that's scary)
You don't know how hard or how long you will have to work (are you going to have to spend weekends toiling at your desk?)
You don't know whether the market will buy what you are selling (Will you spend a lot of time producing products but hardly sell at all?)
You don't know what to charge (that's scary) or how much you need to charge
You know heaps about your niche but nothing about running a business, dealing with the tax office, understanding company structures, superannuation and payroll, let alone selling or marketing
You have no experience selling your expertise, just in doing what you're great at
And if you're like most consultants already in business:
You don't know how much money you'll need to fund your next dry spell (and that's scary)
You still don't know whether or not your business will fund your retirement, let alone your freedom (and that's scary)
You don't want to have to spend all your hard-earned savings (and that's scary)
You don't know how long it's going to be before your current product is no longer viable, nor how to choose the next one (and that's scary)
You never know how hard or how long you will have to work (are you going to have to spend weekends toiling at your desk?)
You don't know whether it's a good idea to take a holiday, whether you can afford a sabbatical, whether that new training course will put you in the black or just be a drain on your time and resources
You have already spent ages developing at least one product that the market didn't want: you may have even done that more than once (and wondering why you haven't gotten different results)
Your web page doesn't reflect who you are; your social media presence is patchy; your blog is neglected (or maybe you have none of these!)
You don't dare to charge more (that's scary)
You know heaps about your niche (are you keeping up with it?) but you've been limping along running a so-called business, dealing with the tax office, hating selling and marketing
Most people can't even attempt to fix things.
Thus, starting or improving a consulting business requires blind faith: because you don't have the Great Knowledge you need.
Indeed most people never set up their consultancy because they don't have the Knowledge necessary to pursue their vision.
As if the Great Knowledge problem weren't enough, you also have to deal with a pesky thing I called the Road Map problem.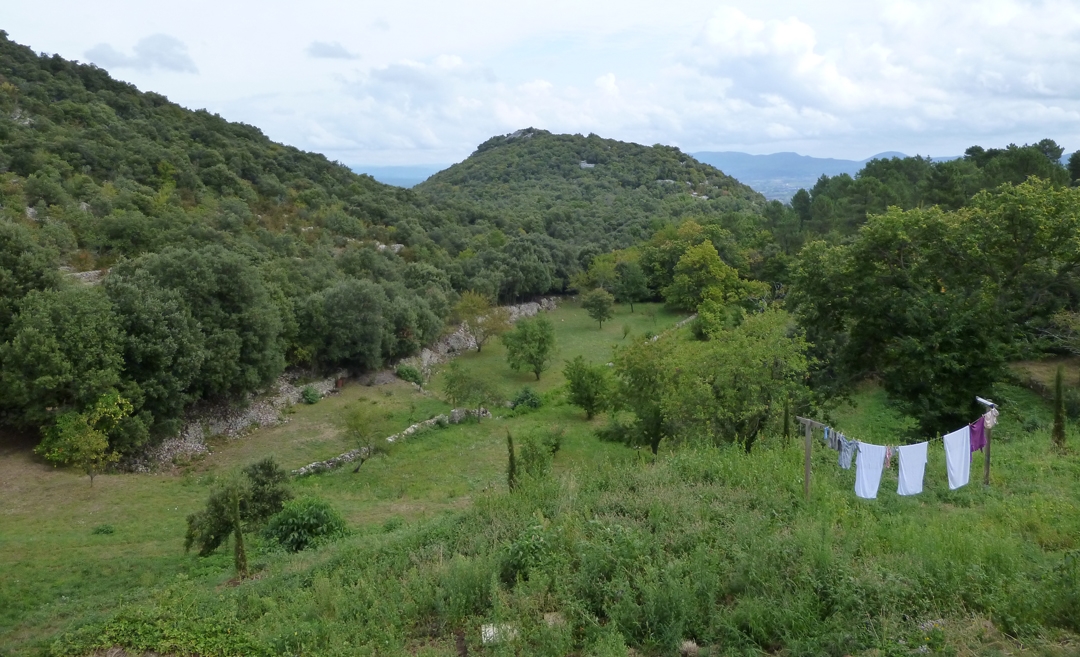 The Road Map problem
Here is the Road Map problem: most people don't know what is required to create a successful consultancy and how they're going to do it.
The Road Map problem stops many consultants in their tracks because it's really hard to get excited about a business if you don't know what the first, second, or third step should be.
Unfortunately the Road Map stops lots of talented ambitious people. And those who go on leak massive amounts of energy worrying about things like:
Should I start a blog?
If I did, what would I say and how does that work?
Do I need a Twitter account?
What about Facebook?
What do I call my business?
What if I don't have any testimonials?
Should I get a website? Write a website? Develop product? Write a blog?
What should I be looking for in web hosting and where do I get it?
What kind of CRM should I use?
Do I need someone to cold call leads for me?
Is how I'm doing it the best way, or just the way I've always done it?
Should I give away work for free?
What if people won't pay?
How do I work out what to charge?
What if my client says I'm too expensive?
In fact this list of questions is potentially endless.
Honestly, it saddens me when I hear from talented people with great ideas who are hung up with the Road Map Problem.
Because all that stuff is simple. And when you attack it in the right order the choices become easy.
Unfortunately the Road Map Problem is so big it means a lot of people try and take your money. This is really, really unfortunate because you don't need spend so much money here at all.
But so many people end up large amounts of capital to the Road Map problem. The Road Map problem is huge, it annoys me, and were going to be addressing it head on in Project Mazel.
Cool. So now we know about the Great Knowledge and Road Map problems, let's talk about how Project Mazel addresses those problems.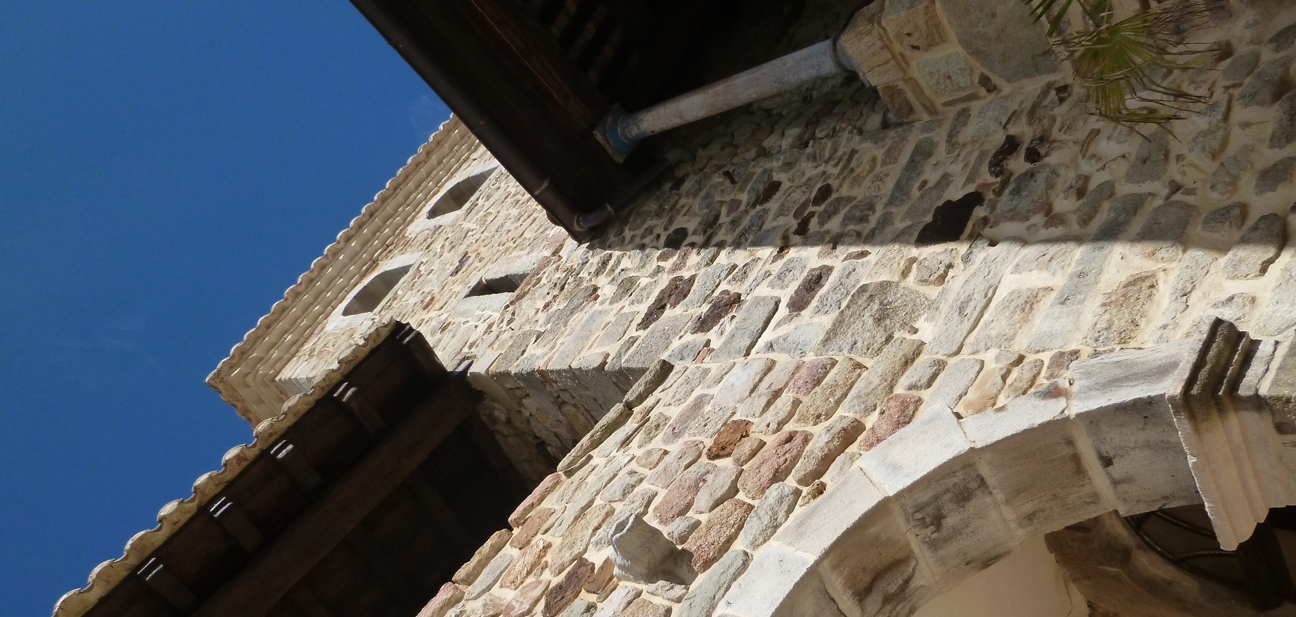 How Project Mazel addresses the Great Knowledge and the Road Map problems
You may be one of more than 7,619 consultants who have already read my Consultant's Guides.
You may have even relied on my books to set up, run and optimise your consultancy.
If so, then you know that I have a gift for breaking big ideas down into manageable chunks. What you need to know becomes a checklist, a procedure or a worksheet. And Mazel is different because you'll also have access to me to ask for clarification and application advice. It's my books PLUS me live, at the end of the email or live on the phone or skype.
So this is how we'll address the Great Knowledge problem in Project Mazel.
You and I will home in on what you need to know. I'll point you towards a checklist, procedure or a how-to. Or build you a new one. You'll end up with a customised Road Map and the Great Knowledge you need to apply it.
We'll create a 90-day plan with together, you and I. Then we'll follow it through, so you can remove the Roadblocks, top up on the Great Knowledge you need, and move forward with confidence.
Here are the steps in Project Mazel:
Diagnosis: Is Project Mazel right for you: 10 minute call with Cindy
Access: Project Mazel Membership site and closed Facebook group
Pre-work for you: questions to make you clearer on where you're going
Set your customised 90 day plan: 60 minute call with Cindy
Submit a weekly 3 priorities list
Do it!
Ask for help on the Facebook group as you encounter Road blocks
Look back and report on your 3 achievements each week
30 minute Check-in call with Cindy at the end of the month
Repeat steps 4 – 9 for 3 months.
Here's a diagram of it.
That's enough:
What can you expect in 3 months?
The amount of progress and the kinds of 90 day goals you set will depend on the time you have available, and how quickly you ask for help when you hit a roadblock. At different stages of your business you'll want to aim for different things.
If you're setting up
In the Set up Phase, you'll be looking for the 4 Ds. You want to:
Define who you are
Design how you'll do it
Develop your systems
Deliver to the client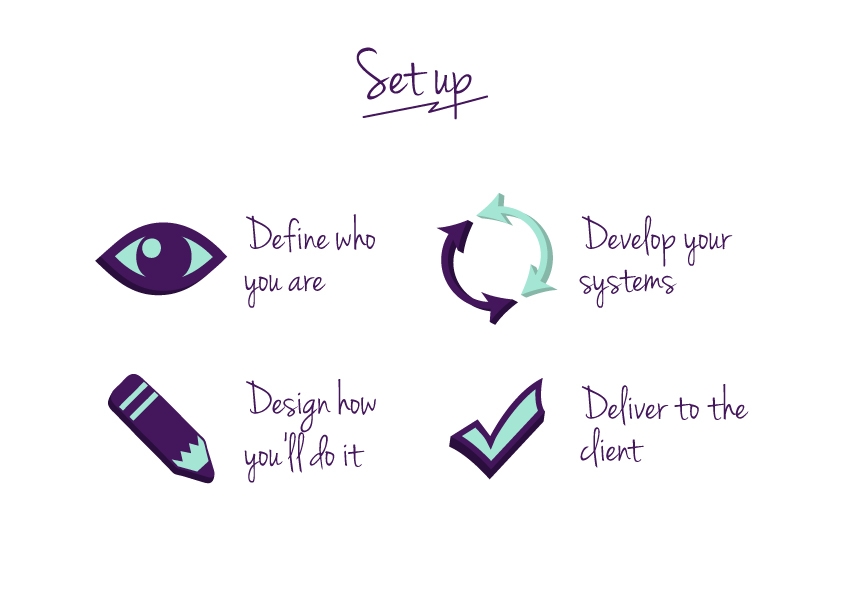 Running better
During the Run your consultancy phase there are 3 Ms which tend to preoccupy us:
Money – setting up the financial systems, billing, paying, complying
More clients – attracting, converting and delivering to the right ones
Me – your skills, your brand, your balance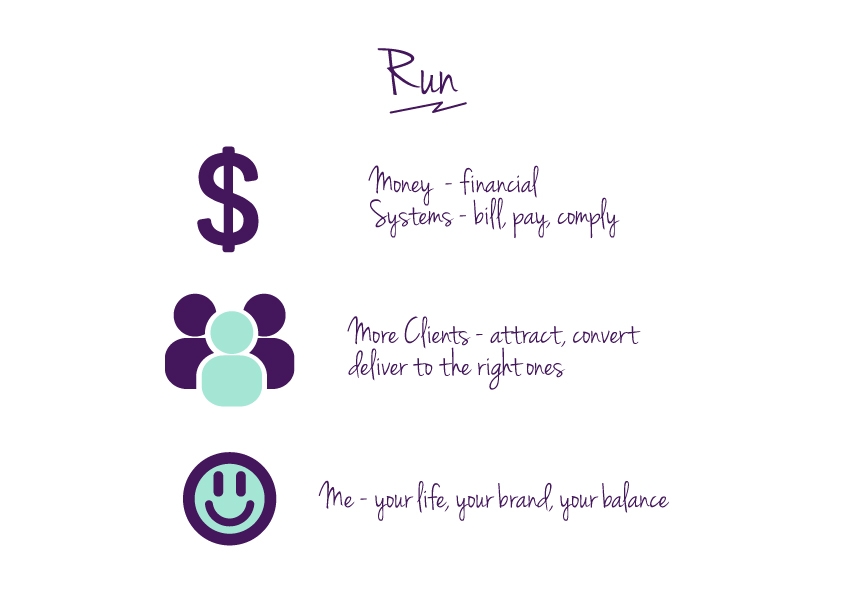 When you're optimising
And if you're in the Optimise phase of your consultancy, you're after the big L's:
Lifestyle: getting more time, better customers, outsourcing work
Legacy: maximising and leveraging your intellectual property, your next steps
Love: doing more of what makes you happy; giving back.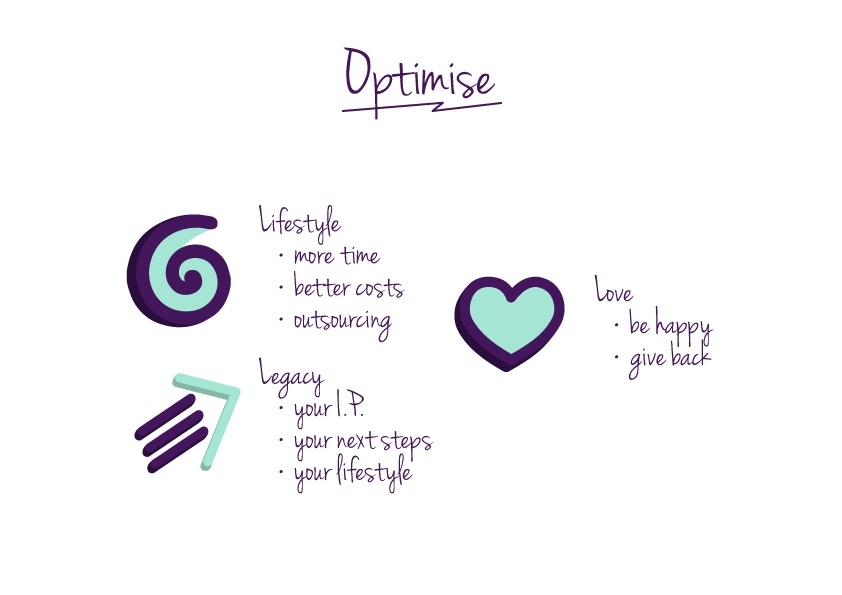 Some goals you might want
To be more specific, and independent of your phase, here are some things consultants can reasonably expect to achieve in 90 days:
set up the business
bag a new client (or create a system to bring them in)
make your financial and billing systems work (or work better)
increase your fees
get rid of the "bad" clients
develop a new product
finish (or begin) a book
make your website one that you're proud to show off.
There's much more. You get the gist of it.
Here's the deal: What you get and how much it costs
Membership in Mazel is only available by invitation.
What you get
In summary, members get:
Access to the Project Mazel website for 90 days
Access to the Project Mazel Closed Facebook group for 90 days
3 months of the Project Mazel process
1 x 90 min 90 day planning session with me
2 x 30 min calls one at the end of each month
All this for a one-time payment of only $1670 including GST paid upfront. If you'd like to commit up front for a year, then talk to me about a special price.
And there's a Gold option too!
If you need more support, then your choice is Mazel Gold – This is unlimited feedback, questions and answers for you and your business.
Choose this one if you want me to do things like:
look at your Linked in Profile, CV or profile
check out your web page
give you feedback on your email campaigns
work out what works with your proposals
review your client sales funnel
look at sales materials
debrief a sales meeting
or anything else you want to talk about.
Mazel Gold is $5398 for three months.
OK, Enrol me!
If we've not yet spoken, then the next step is to schedule a 10 minute Focus call with me to find out if what I have works for what you need. If I can help you I really look forward to working with you, seeing you in the Facebook group, getting on the phone with you, and making stuff happen!
See you on the other side, and as they say at Disneyland, keep your hands inside the car!
Cindy