You need your boss to sign off on coaching for you.
Why you want coaching (to relieve stress, to learn something new, to deal with difficult people) isn't always why your boss says yes to the budget. Here is a pdf I created with a client to sell coaching sessions for her team to her new boss. Feel free to download it and sell coaching to your boss too!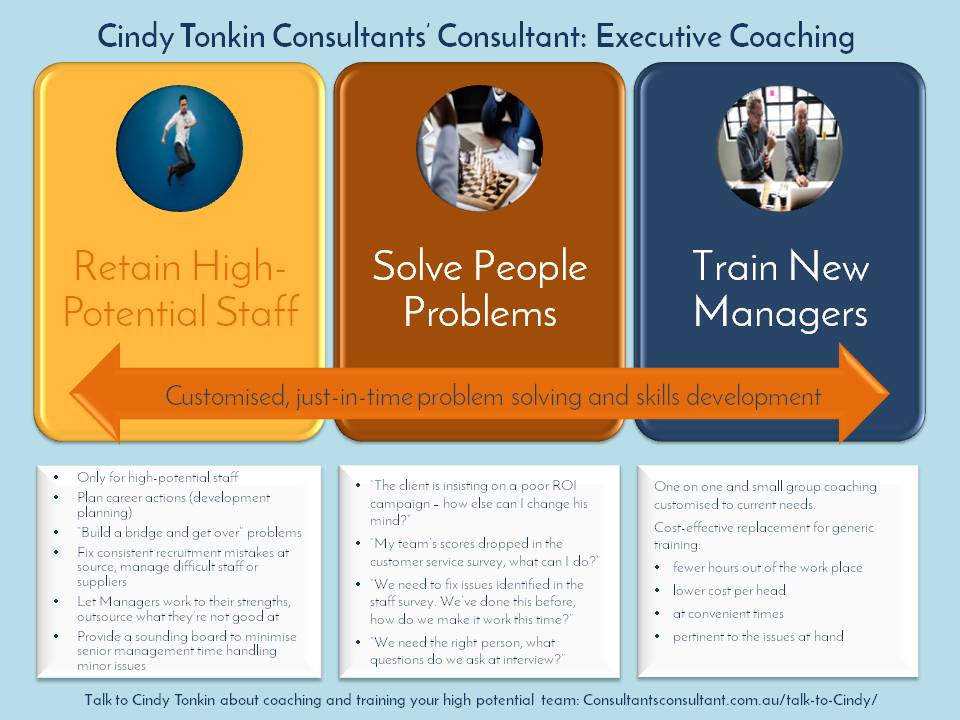 Here it is in text, in case that works better for you!
Executive Coaching: customised, just-in-time problem solving and skills development
When your team work with Cindy you will find these benefits:
Retain High Potential Staff for longer
Retain High Potential Staff for longer
Coaching sessions are for high-potential staff only
Plan career actions (as part of normal performance feedback and planning sessions) to keep high-potential staff interested and committed to your job now)
Help people "build a bridge and get over" problems
Help people "build a bridge and get over" problems
Fix consistent recruitment mistakes and manage difficult suppliers and staff
Let your expert managers work to their strengths – if they are great planners, accountants, analysts or engineers, for example, let them do what they are good at and let coaching pick up the slack on what they are sometimes less good at
Provide a sounding board to minimise senior management handling minor management issues
Solve People Problems
Solve People Problems like these ones:
"the (internal) client is insisting on doing a project with a poor return on investment – how else can I change his mind?"
"my team's customer service scores have dropped in a few aspects, what can I do?"
"there are issues with our team morale – we've worked on this before – how can we do it right this time?"
"we need the right person, what questions do we ask at interview to find out if they are sitting in front of us?"
Train New Managers
Coaching is a cost-effective way to train new managers.
Often by the time you can book your manager into an available course, they have already been working as a manager for months.
And the course won't find out what they know and teach the gaps. It will lead them through a pre-defined format that may be only 20% applicable. That's a costly waste of time. Coaching gives leeway to spend less time learning more of what's important. Coaching is effectively training one on one or in small groups. It's a very cost-effective replacement to generic management training, with these benefits:
fewer hours out of the workplace
lower per head cost
at convenient times
pertinent to the issues right now.
Read more about Cindy's qualifications and experience. More about Cindy. More about Cindy's clients.
For more information, referees and ideas, contact Cindy.