Please be clear. I am not a lawyer.
I'm sharing this sample Consulting Terms and Conditions Template because sometimes we all need a little help.
If you are in any way concerned, you should consult a lawyer.
Be aware though that as soon as you start using legalese people in organisations feel they have to involve the legal department and it could take months to get a go ahead on a short project.
In The Consultants' Guides I got into a lot more detail about these kinds of things, especially in Book 6: Keep your consultancy running smoothly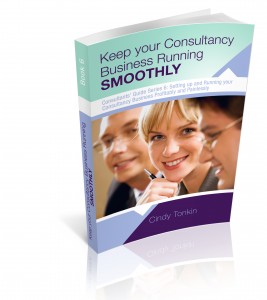 Follow the links below to get each of these useful templates.