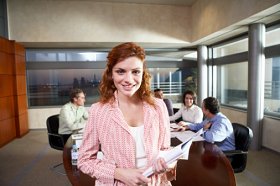 Entertaining 10:50 video from Dave Morris, a Canadian improviser. He describes the "way of improvisation" in 7 "rules":
play
let yourself fail (which is different to failing… giving yourself permission is half the issue)
listen (listening is the willingness to change)
say yes
say and (we love "yes men", but we love "and men" even more)
play the game (whatever the constraints are, stay within them)
relax and have fun.
Teaching improvisation in business we know that listening is one of the key skills people need to stay afloat. Listening to client briefs, hearing what your boss really wants, listening to your colleagues so your work dovetails together.
Sounds like fun!
Ludic Creative teaches listening in business in a fun and interactive way. Your team will feel stronger, more relaxed and creative, and most importantly, they will listen better! Regular improvising and listening workshops (as a lunch time or after work alternative to yoga, for example) will change your business today.
Related posts