Some highly practical advice here on how to give high quality comfort. The Cliff Notes of her Cliff Notes includes these 3 steps
Validate
Provide "felt" love
Listen deeply.
The opposite of the fabulous Nail Sketch, i guess.
Meanwhile people think that Robert Cialdini, author of Influence: the Psychology of Persuasion is dead. He isn't. He has a really useful feed on Linked in. Go follow.
He recently re-instigated his email newsletter, and the gift this week was this image: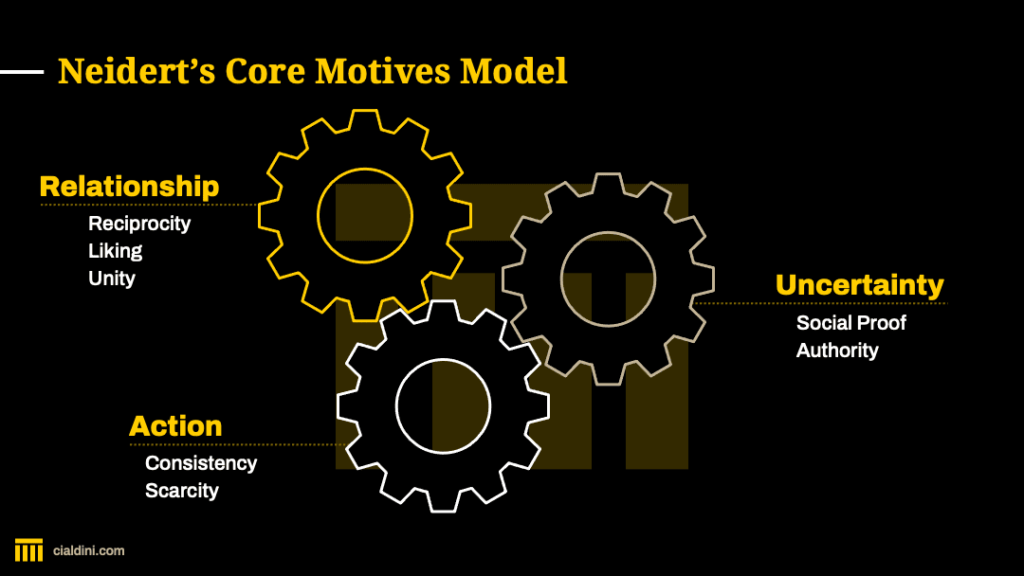 Which suggests how you choose each of the 6 principles of influence.
I cannot find a web-version of the summary in the newsletter, and you can follow this link to see one of Neidert's papers.
Related posts