These are the basics of flowcharting.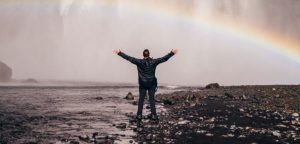 For more information, on why you'd want to flowchart and what it will do for you, read the 7 reasons to document what you do, and the Quick and Easy Guide to Documenting what you do
There are two types of symbols
a square/rectangle (for an action)
a diamond (for a decision)
Arrows join the symbols together
squares may have only one arrow coming out of them
diamonds always have exactly two arrows coming out of them –
a "yes" and a "no"
there can be as many arrows coming into a symbol as necessary
The flowchart can go across or down the page
Some practical tips
using post-it notes makes it easier to relocate symbols as you develop the flowchart
once you are sure of how the flowchart goes, there are software packages available to chart them. Try ABC Flowcharter, Visio or PowerPoint.
Flowcharts are also called
process maps
work flow diagrams
process charts
process flows
work flows
Read some more articles.
Related posts