Marcus joined my newsletter and asks me a question I cannot answer, but it's related to what EVERYONE wants to know:
I'd like to know about Average consulting fee schedules for: Training (consult; design; delivery) Business/executive coaching Business development Online media creation / management (incl. on-line store management) Thanks for your help!
So here's my answer:
Thanks for taking the time to send me a question.
Unfortunately i have done no industry benchmarking. I can only talk from my experience, because I often ask people in seminars to tell me what they've heard others are charging.
For trainers:
I know trainers who charge as little as $300 per day and some who charge $20k for one day's training. it depends what the client can afford, how exclusive their services are, and how good their marketing is.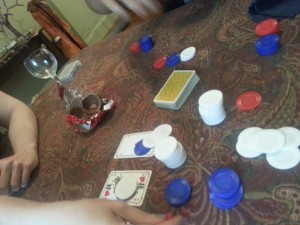 For coaches:
Similarly, for coaching you can find people who'll do it for $100, and up to $15k for a session.
Sometimes seek has job ads for contracts in training and coaching, so check that out.
For online media etc:
One way to get a guide to fees for online media creation would be to visit upwork or any of the other online markets.
I did write a few thousand words on how to set prices and you can buy the book or the entire Consultant's Guide.
And here are some of my other blog posts on the subject of charging:
and because we have to do everything with a grain of salt…A humorous take on clients negotiating cheaper prices.
hope this helps.
If you have any other pressing questions, please ask!
best of luck with your consultancy!
cindy
Related posts