I have two emails, one from Peace who asks:
What's the best way to begin a Consultancy Business
And one from Ben, who wants to know
How to set up as an IT consultant.
So I'll answer both together.
"Becoming" an IT consultant (or any kind of consultant) can happen pretty much overnight if you have a client.
If you go see an agency and they place you then all you need is to set up the legal and accounting aspects of your business (for example you need an ABN in Australia). Join my email list to get free templates for invoices, terms and conditions, a spreadsheet for working out how much to charge a client for consulting services, a checklist of terms and samples of all of my books on how to set up your consultancy profitably and painlessly.
There are articles you can access now on managing yourself and clients through consulting assignments.
The best thing to do, of course, is buy my Consultant's Guide, which goes through the details of everything. 11 books, more than 100,000 words, everything I could think of over about 14 years on how to make it all work.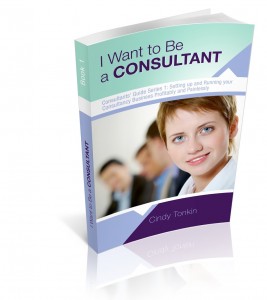 Welcome to my consulting support community – may your consultancy prosper painlessly!!
If you have a question, just email me . If you don't have my email address, just subscribe to my newsletter, then you can reply to that. I answer all emails personally.
Related posts