Consulting is the perfect business to carve out a lifestyle that works for you.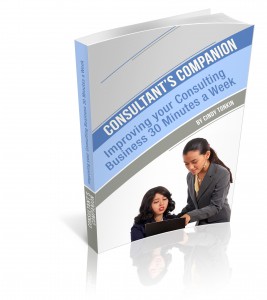 Here are some tips on What The Most Successful People Do Before Breakfast. When you do your Personal Business Plan (see my first book: I want to be a consultant), you may want to add these kinds of criteria into how you want to run your life.
Or when you audit your "Asset maintenance systems" (i.e. how to keep you, the main business asset, in tip-top condition), in the Consultants' Companion you could add some of them in as goals to aim for.
Related posts