Linda* bought my Consultants' Guide series yesterday. She wanted to know whether her experience was enough to be a consultant.
She started with this
I was up until 2am reading. Great content, excited to get started!

I have one question: I am a General Manager, running a budget of $93m, a background in IR/HR/ER, and a qualification with the Institute of Company Directors.

I do not have any other 'formal' qualifications, which concerns me – but have had Senior Management positions my entire career.

Do you believe the lack of qualification although many years experience would be a significant barrier for success in the consulting field?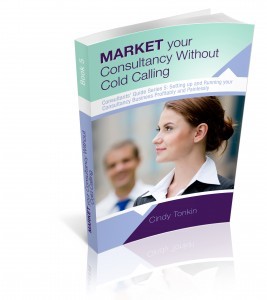 Here's my response:
There is no formal qualification for consultants.

People with NO skills, NO experience and frankly NO idea can become (successful) consultants.

You, on the other hand, sound immensely well qualified. Experience counts more than a degree in X or Y. I have met many many MBAs that I wouldn't pay to walk my dog (not that I have a dog, I have two cats).

Are you after long or short term work?

With a particular demographic/company style?

Do you want to have your own consultancy or work for someone else's established consultancy?

What are the key things you want from your consulting career (money, freedom, intellectual stimulation, leave a legacy, choice, ideas, something else?)

Have you spoken to agents yet?

When do you plan to jump?

Some of these questions you can labour through in book 1 and book 5 or I have a coaching program exactly for people who are yet to jump and want to set themselves up properly before they jump… are you at that point?
If you are at that point, click here to contact me about whether you're a candidate for Project Mazel, my coaching program for elite consultants.
*Linda is not her real name.
Related posts